What is a complex revision or ACL reconstruction in the knee?
Knee injuries seldomly result in damage to only one ligament or structure. This is because the amount of force needed to injure any of the knee ligaments often results in damage to other structures within the knee complex. There are specific surgical techniques that can be implemented in the event of secondary or tertiary injuries to the knee. Surgical reconstruction aims to restabilize the knee complex as well as improve lower extremity strength. Dr. Ronak Mukesh Patel, orthopedic knee doctor, treats patients in Sugar Land, Pearland, and the Houston, Texas area, who have experienced a knee ligament injury and are in need of surgical reconstruction.
Arthroscopic image of offset guide which helps to accurately and anatomically place the tunnel for the ACL Graft.
Image of guide and a drilled femoral tunnel.
Arthroscopic image of a completed ACL Reconstruction with graft in place.
How likely is an ACL retear or rerupture?
There are circumstances that make individuals more susceptible to a retear or rerupture of the ACL. Deformities and a natural hyper-laxity can cause an ACL rerupture, but the individuals with the highest ACL retear rates are young athletes. Because of this risk, a complex ACL reconstruction needs to be done by an experienced orthopedic knee specialist, such as Dr. Ronak Mukesh Patel. Dr. Patel also specializes in sports medicine and has extensive experience with complex ACL tears and retears. In order to reduce the risk of retear or rerupture, he suggests:
ACL Reconstruction with the proper type of graft
Exact placement of the ACL graft, to match the footprint of the original ACL
Proper stabilization of other knee ligaments (repair or reconstruction, if necessary)
A complete and thorough physical therapy protocol
Return to sport only after certain benchmarks have been achieved and approved by Dr. Patel
Complex ACL reconstruction can often involve other ligaments, especially with severe or traumatic tears that can occur in football, basketball, hockey, soccer or cricket.
What is anterolateral ligament (ALL) reconstruction?
There is a lesser-known ligament within the knee complex known as the anterolateral ligament (ALL) which recently has been discovered. The latest research suggests this ligament is found in a variable number of adult knees but, when present, it is partly accountable for stabilizing the knee during pivoting maneuvers. This ligament emanates from the lateral femur (thigh bone) and attaches to the top of the tibia (shin bone). Although the anterior cruciate ligament (ACL) is frequently injured from pivoting motions, recent studies have found that patients with clinically significant knee instability are likely to have an accompanying ALL injury.
A damaged or torn anterolateral ligament (ALL) often requires surgical intervention using tissue grafts. The minimally invasive surgical repair or reconstruction of an ALL injury involves a small camera (arthroscope) and specialized surgical instruments. The tissue graft is first harvested from one of the patient's tendons (autograft) or donor tissue (allograft) and shaped to match the original anterolateral ligament. The tissue graft is then passed through bone tunnels created in the femur and tibia to anchor this new anterolateral ligament as close to the native ALL as possible for the best recovery results.
Following surgery, patients can bear weight onto the knee as tolerated; however, assisted weight-bearing with crutches or a walker is encouraged during the early weeks of recovery. Anterolateral ligament reconstruction is frequently performed as an augmentation for larger knee surgery, such as ACL reconstruction. Therefore, patients typically follow the rehabilitation guidelines for the more invasive knee surgery.
Dr. Patel has published studies regarding ALL Surgery. You can find them here:
Authors: Ronak M. Patel, MD, Ryan M. Castile, BS, [...]
What is lateral extra-articular iliotibial band tenodesis (LET)?
On occasion, patients may exhibit hyper-flexibility or instability from incurring repeated damage to the knee complex or simultaneously injuring multiple ligaments. Anterior knee instability can also be present in young athletic individuals, prior failed ACL reconstructions, and those in need of revision ACL reconstruction. These patients may benefit from a surgical procedure known as lateral extra-articular tenodesis (LET). The LET procedure aims to restabilize the anterolateral complex of the knee while maintaining full range of motion of the knee. The LET procedure and ALL reconstruction are both viable options for patients with chronic knee instability, young patients with ACL rears, those in need of revision ACL reconstruction, and a knee with multiple injured ligaments. Research is ongoing and Dr. Patel is involved in this scientific effort.
Unlike the majority of knee ligament repairs, lateral extra-articular tenodesis (LET) is an open surgical procedure. Dr. Patel makes an incision along the lateral knee to expose the iliotibial (IT) band. A 8 to 10 cm long by 1 cm wide tissue fragment is harvested from the IT band. The tissue graft is then guided under the lateral collateral ligament (LCL) and anchored on the lateral femur closest to the knee joint. The remaining IT band is then sutured back together and preserved.
This specialized technique is commonly performed alongside ACL reconstruction to prevent anterior knee instability with pivoting maneuvers and reduce the rerupture rate. The placement of the IT band tenodesis serves to augment and protect the ACL graft thereby further strengthening the knee-stabilizing construct. After surgery, patients are instructed to follow the rehabilitation protocols for ACL reconstruction. A full recovery can be expected in approximately 6 to 8 months.
ACL and Complex Knee Surgeon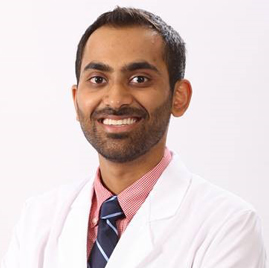 Complex knee injuries rarely involve just one injured ligament, such as the ACL. If the injury is severe, several ligaments may be torn and will require reconstruction. ACL ligament surgery can also fail and may need revision surgery. ACL and complex knee surgeon, Doctor Ronak Mukesh Patel,  provides diagnosis as well as the best surgical options and techniques for patients in Houston, Sugar Land, and Pearland, TX who have suffered an ACL injury or a complex knee injury. Contact Dr. Patel's team today!