What is a broken ankle?
The ankle consists of three bones, the tibia (shinbone), fibula (lower leg) and talus (the connection between the leg and the foot). An ankle fracture, or broken ankle, is the result of an injury to one or more of the bones that make up the ankle joint. An ankle fracture may result from falling, stepping improperly and "rolling" the ankle, a direct blow to the ankle, or from a sports-related impact.
The severity of an ankle fracture is classified by the number of bones broken. Some ankle injuries can be repaired without surgery if the bones are stable and in proper position, but if the ankle injury is severe, or if the bones are displaced, the ankle will likely require a surgical ankle fracture repair. Dr. Ronak Mukesh Patel, orthopedic ankle fracture doctor, treats patients in Sugar Land, Pearland, and the Houston, Texas area, who have suffered a broken ankle or an ankle fracture.
What is the treatment for an ankle fracture?
The treatment Dr. Patel will perform may vary, based on which bones are broken, where the break occurred, and if the bones are displaced or fragmented. Ankle fractures are treated by the following types of repairs:
Open Reduction Internal Fixation (ORIF):

Ankle fracture surgery is performed to move the misaligned bones back into their correct anatomical position.
The ankle may be surgically moved back into position and the displaced bone or bone fractures will be put back together using special screws, metal plates, rods, or wires. These additional tools prevent the bones from moving while healing, so that proper alignment can be restored.

Syndesmosis Fixation:

If the ankle syndesmosis is injured, the stability needs to be restored with additional syndesmosis fixation. Dr. Patel uses two techniques. One is to fix this with two screws. The other is a newer method utilizing suspensory fixation, such as a Tightrope device (Arthrex).

Dr. Patel will discuss the surgical options that would be best for his patients in Sugar Land, Pearland, and the Houston, Texas area.
What are the benefits of ankle fracture repair?
The goal of ankle fracture repair is to secure the ankle bones back into their original anatomical position and stabilize them to heal in proper alignment. Without repairing an ankle fracture, problems such as ankle joint weakness, ankle joint stiffness, chronic pain when walking, nonunion, malunion (deformity) or arthritis may occur. An ankle fracture healing improperly is the leading cause of arthritis in the ankle.
What is the recovery like after surgery for a broken ankle or ankle fracture repair?
Recovery from ankle fracture repair will vary depending on the injury severity, and which procedure was needed to repair the broken ankle. Minor fracture repair may allow for outpatient surgery, with no hospital stay. A major fracture repair may call for a hospital stay after surgery. Bones take anywhere from six to twelve weeks to fully heal. During this recovery time, patients can expect the following:
Dr. Patel may require a boot or cast to be worn after surgical incisions are healed.
Weight should not be applied to the ankle until Dr. Patel has given approval (typically 6 weeks).
Medication may be given to alleviate pain and should be taken only as instructed.
Physical therapy will be recommended to regain full function and range of motion of the ankle.
Ankle Fracture Repair Surgeon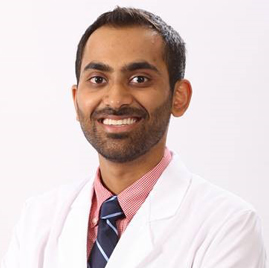 A broken ankle, or ankle fracture can affect one or more bones in the foot and ankle. Some ankle fractures do not need surgery, but complex ankle fractures may require special screws, pins, metal rods or wires to move and hold the fractured bones in the correct alignment for proper healing.  Ankle fracture surgeon, Doctor Ronak Mukesh Patel,  provides diagnosis as well as surgical and nonsurgical treatment options for patients in Houston, Sugar Land, and Pearland, TX who have an ankle fracture or broken ankle injury. Contact Dr. Patel's team today!