What is a knee arthroscopy?
A knee arthroscopy is a minimally invasive surgical technique commonly used as a diagnostic and treatment method for conditions within the knee joint. This "keyhole" surgical procedure utilizes a small camera (arthroscope) and specialized surgical instruments inserted through small incisions to visualize and repair any damaged structures within and around the knee joint. The arthroscopic surgical approach is often favored by patients and surgeons alike as there is a reduced risk of infection and blood loss during the procedure and diminished pain and inflammation following the procedure. Dr. Ronak Mukesh Patel, orthopedic knee doctor, treats patients in Sugar Land, Pearland, and the Houston, Texas area who are in need of a knee arthroscopy.
Is knee arthroscopy new?
The origin of arthroscopic surgery can be traced back to 1912 with the introduction of the first operating arthroscope designed by Japanese surgeon Masaki Watanabe, MD. Dr. Heshmet Shahriaree later experimented with menisci removal methods and subsequently collaborated with Dr. Sakae Takeda to enhance intra-articular photography. The continued progress in fiber optics during the 1970s and 1980s encouraged the continued evolution of surgical techniques and studies since that time. A knee arthroscopy, in today's medicine, is a commonly relied upon surgical technique for knee conditions and treatments.
What types of knee injuries can be repaired arthroscopically?
There are a number of knee injuries and conditions that can utilize an arthroscopic surgical approach, including, but not limited to, the following:
What happens during a knee arthroscopy?
Because of the shorter recovery period, the majority of arthroscopic knee surgeries are completed as outpatient procedures. The patient is placed under anesthesia and correctly positioned on the table prior to starting the surgery. Once the patient is stable, Dr. Patel will create some small incisions above and below the knee. A small camera (arthroscope) is then inserted through a portal and the images are transmitted onto a screen for Dr. Patel to methodically examine the muscles, bones, ligaments, and tendons of the knee joint. During this examination process, a sterile solution is circulated continuously throughout the knee joint to increase the visibility of these knee joint structures. Specialized surgical instruments are then introduced to repair the structural damage based on Dr. Patel's intra-operative findings. When the necessary revisions are complete, the arthroscope and surgical instruments are removed and steri-strips or a small suture are applied to close the incisions.
What is the recovery period like after arthroscopic knee surgery?
The recovery period following a knee arthroscopy can be impacted by the patient's willingness to abide by the post-operative care instructions provided by Dr. Patel. Although minimally invasive procedures, such as a knee arthroscopy, often shorten the recovery timeframe, the bones, ligaments, and tendons still take the same amount of time to heal. Typically, most patients can expect a return to normal daily activities in approximately 6 to 8 weeks following a successful arthroscopic knee surgery, but this can vary depending on the damage repaired. In general, patients in the Sugar Land, Pearland, and the Houston, Texas area can anticipate the following:
The knee joint may continue to feel numb for several hours after surgery.
A knee brace may be applied immediately following surgery to allow proper tissue healing.
Weight-bearing will be limited and with the aid of crutches or a walker.
A combination of rest, ice, and non-steroidal anti-inflammatory medications (NSAIDs) is recommended for pain and inflammation management. If pain persists with oral medications, Dr. Patel may prescribe a stronger pain medication to be taken as directed.
Adhering to and completing a physical rehabilitation program is crucial to arthroscopic surgery success. Dr. Patel will make his recommendations for the timing of physical therapy based on his intra-operative findings.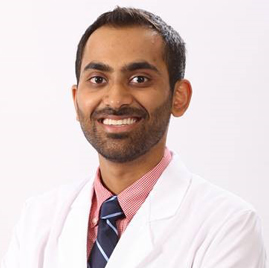 A knee arthroscopy is a minimally invasive surgical technique commonly used as a diagnostic and treatment method for conditions within the knee joint. Some knee injuries that can benefit from a knee scope or arthroscopy are; meniscus repair, synovitis, meniscectomy, ACL repair, and PCL reconstruction. Knee arthroscopy surgeon, Doctor Ronak Mukesh Patel,  provides diagnosis as well as surgical and nonsurgical treatment options for patients in Houston, Sugar Land, and Pearland, TX who have sustained a knee injury. Contact Dr. Patel's team today!